Team building and presentation of new Novires brand identity at Borgo di Tragliata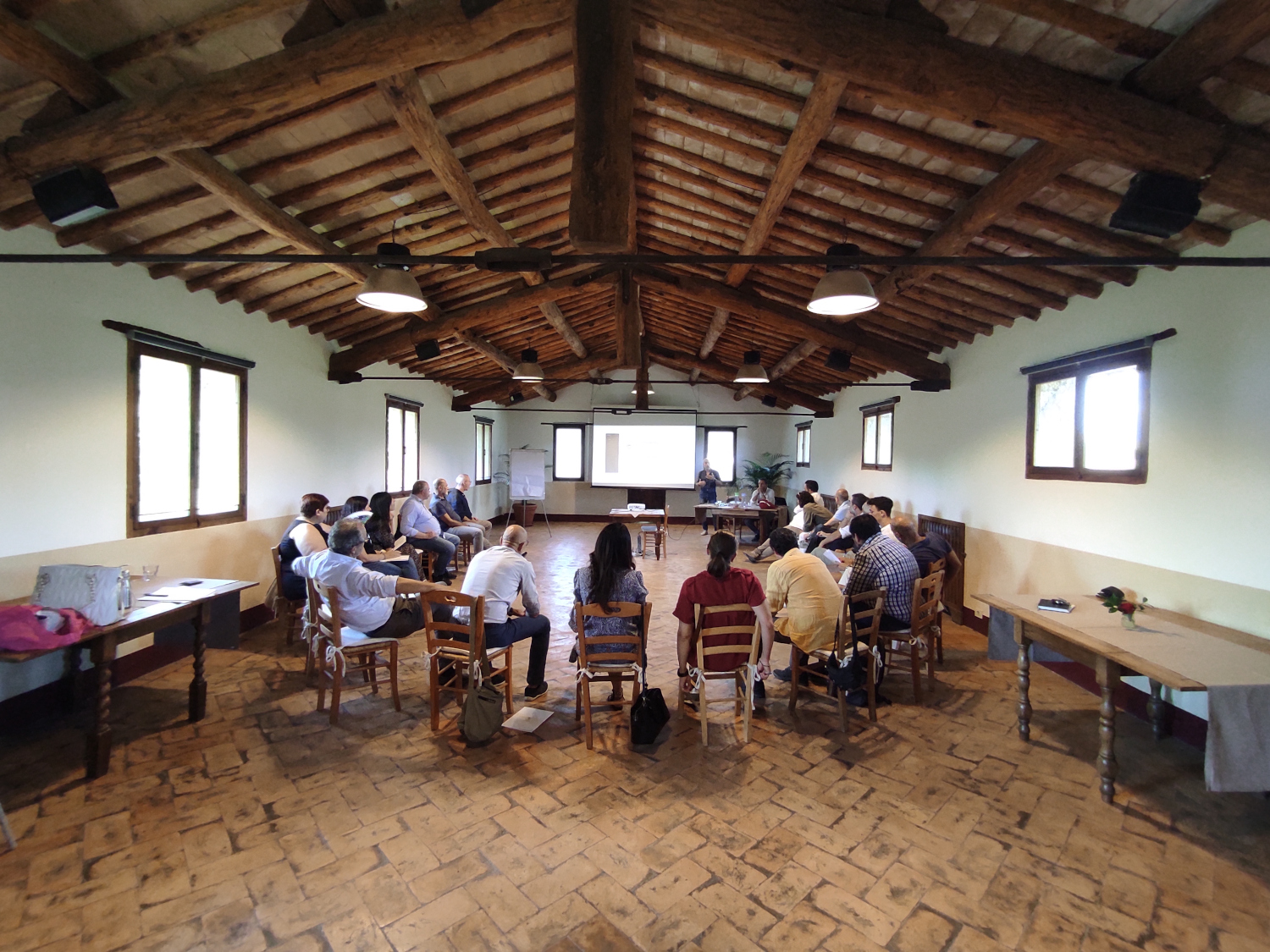 A few days ago, in the beautiful setting of the Borgo di Tragliata, the training event we organized for our team was held. On the occasion, we also presented our new brand identity and shared plans for the growth and future of our company with our team of key collaborators.
The importance of our team
Novires is a reality that owes its strength to the valuable people who are part of it and who work with dedication and attention to detail to ensure that our clients have the best possible experience and absolute impartiality and accuracy in the expert services we provide. For this reason, we decided to dedicate the event to team building and coaching activities focused on sharing professional perspectives and improving the soft-skills of our team.
The new Novires logo
During the event we presented our new logo, an evolution of the old one designed to convey our most important values. The colors of our new logo are blue, which is meant to convey our seriousness and professionalism, and green, which is meant to convey trust and positivity, all very important values in the world of insurance appraisals.
The new payoff Novires
"Everywhere by your side" is our new payoff chosen to communicate to our clients, policyholders and insurers, the presence of our team throughout the country and our availability and preparedness in the area of restoring any damage following claims events. Conscious of the social role that our work has, we have chosen a payoff in which we recognize ourselves and which aims to communicate our always being there for our clients, ready to rebuild in order to look optimistically toward the future, in delicate moments when unpleasant events occur.
A look toward the future of our company
Having clear and shared goals is the best way to work as a team. Therefore, during the event we shared with our team the growth vision and future goals of Novires by listening carefully to the comments and suggestions made by our team members. We firmly believe that building a strong and close-knit team also comes with sharing projects and having all members of the company contribute to its development.
Heartfelt thanks to all our team members whose work and dedication to the values of Novires has made our company a national benchmark in the professional appraisal services market.